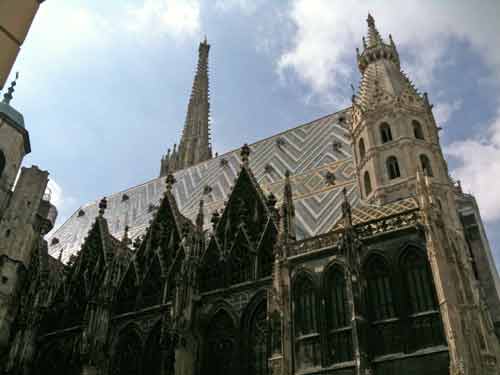 A view of St. Stefan»s Cathedral at Stefansplatz, the center of Vienna.
---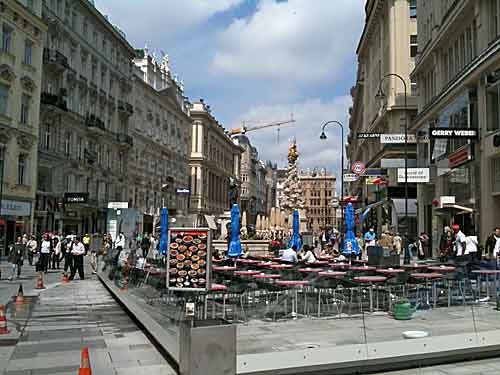 A shopping area called "The Graben" just off Stefansplatz.
---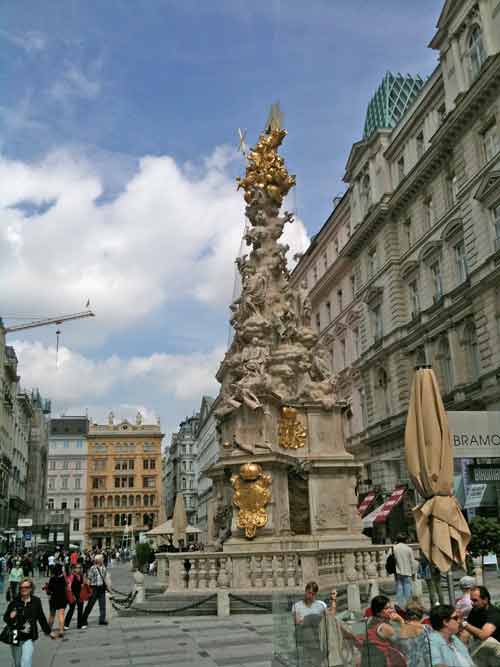 A central feature of the Graben is the Pestsaule, a column built in the 17th century to commemorate the victims of a plague.
---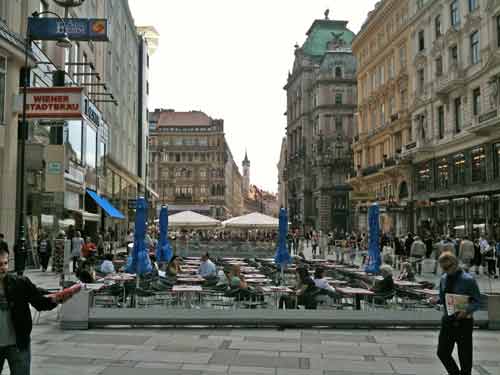 The elegant shopping street of Kartnerstrasse.
---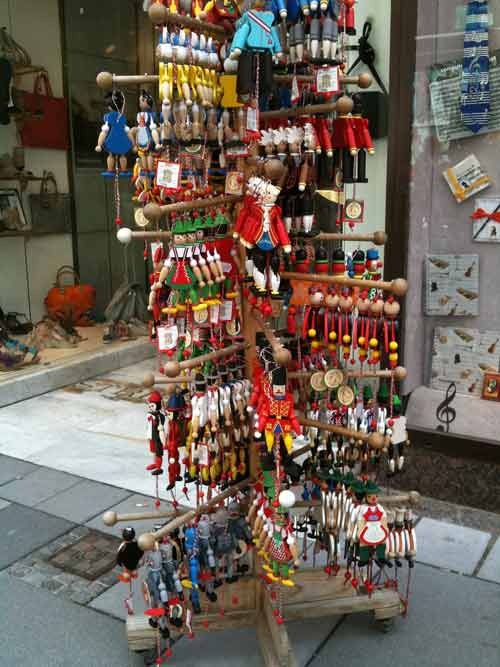 You can find folk art souvenirs...
---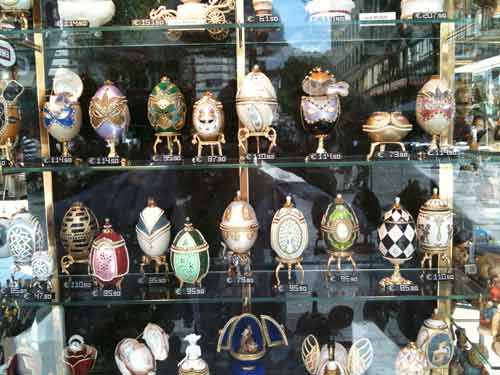 ... and much more expensive souvenirs...
---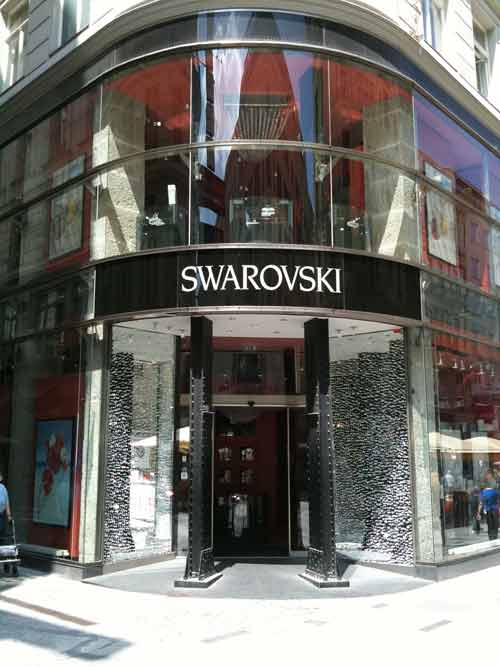 ... as well as high-end shops of all kinds.
---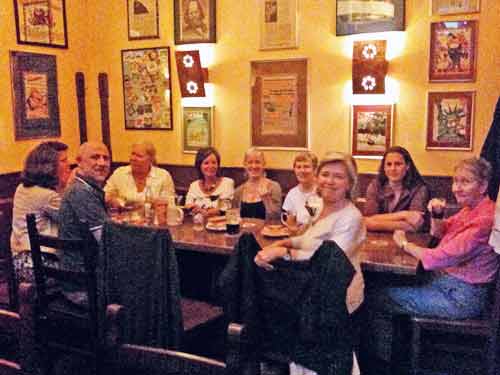 One great thing about doing workshops in Europe is having dinner with old friends.
---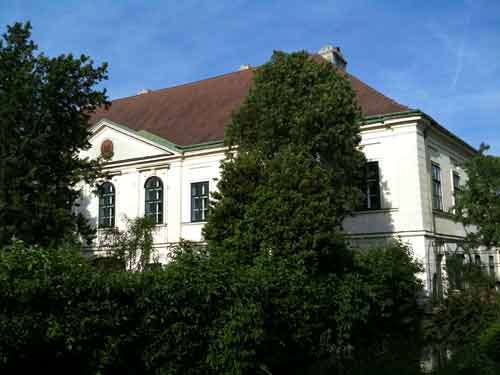 Before the workshop weekend we stayed at the country home of other friends.
---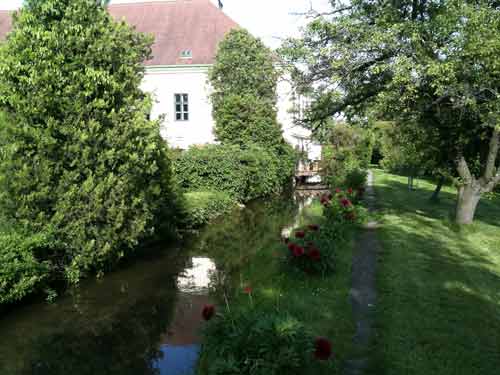 They had streams, ponds, flowers, and lots of fruit trees.
---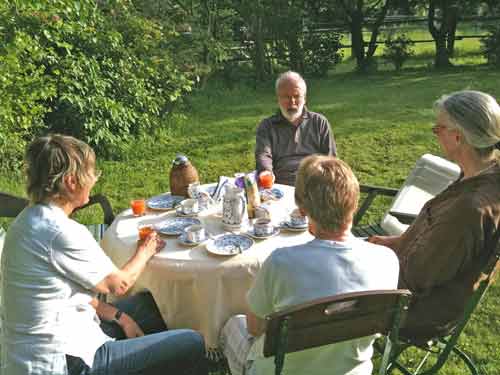 We had afternoon tea outside whenever the weather was good.
---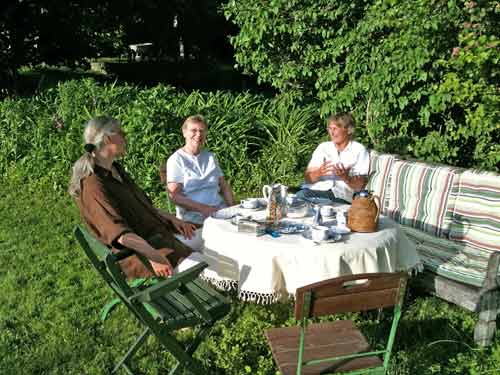 ---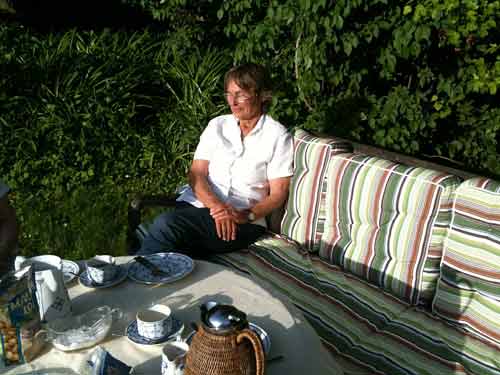 ---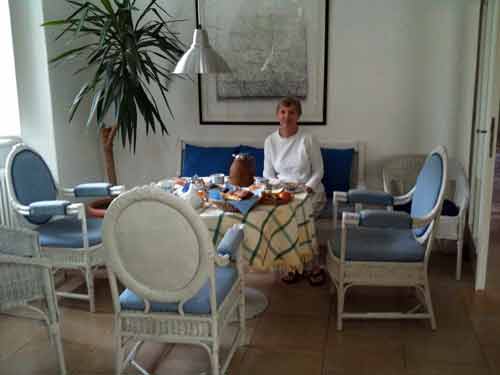 We had breakfast in the breakfast room.
---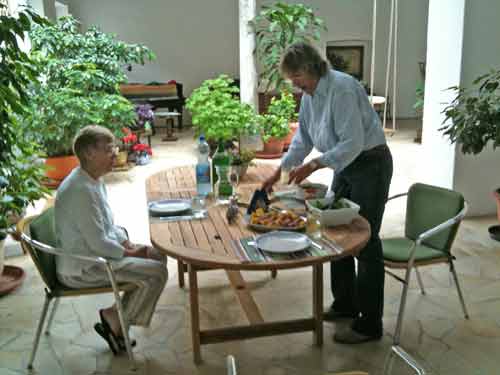 Lunch in the Garden Room.
---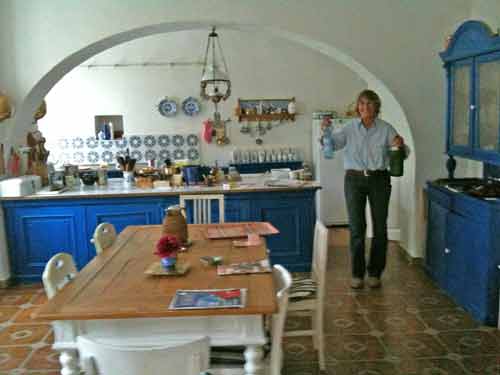 Dinner in the kitchen.
---
Click here for pics of our hike in a local Nature Park.
---