The entrance to the Trummelbach Falls area in Lauterbrunnen Valley.
---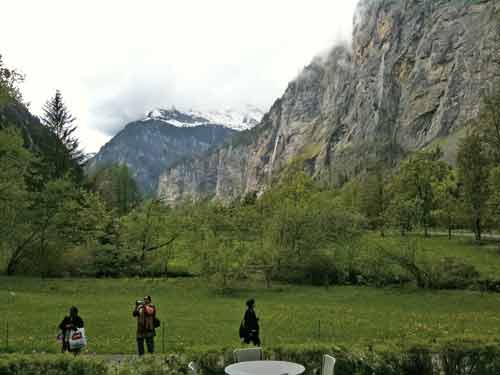 A view of the valley.
---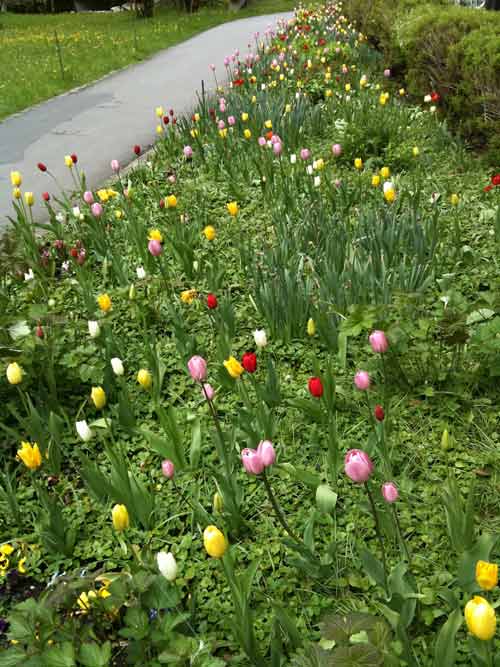 Itʻs a time for spring flowers.
---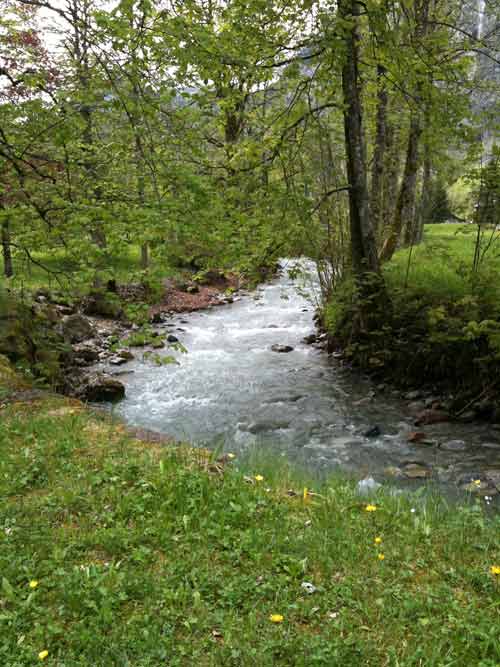 And flowing waters.
---

Trummelbach consists of a series of ten waterfalls inside a mountain, coming down from the Jungfrau, Eiger and others. The map shows the elevator and pathway to see the falls.
---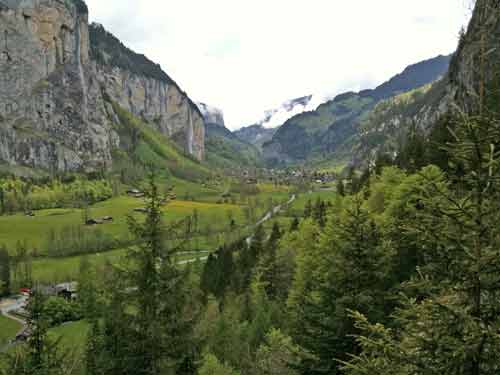 Another valley view from the platform of the elevator inside the mountain.
---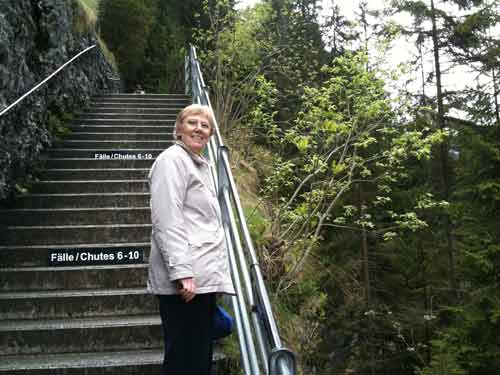 Gloria poses on one of the outside stairways. Most of them are inside.
---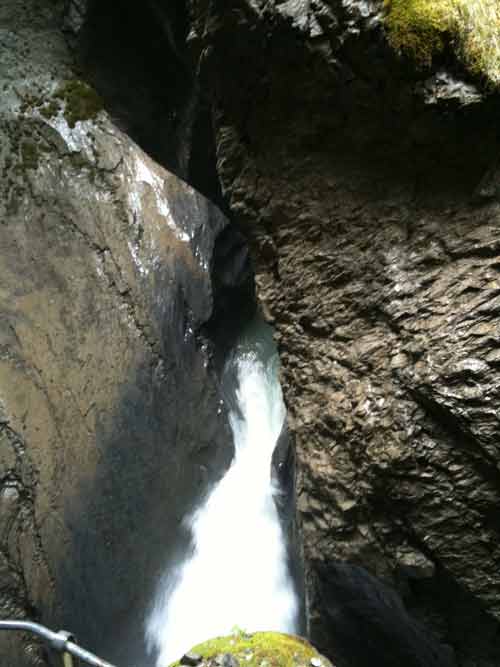 The falls have carved out twisted tunnels from the solid rock.
---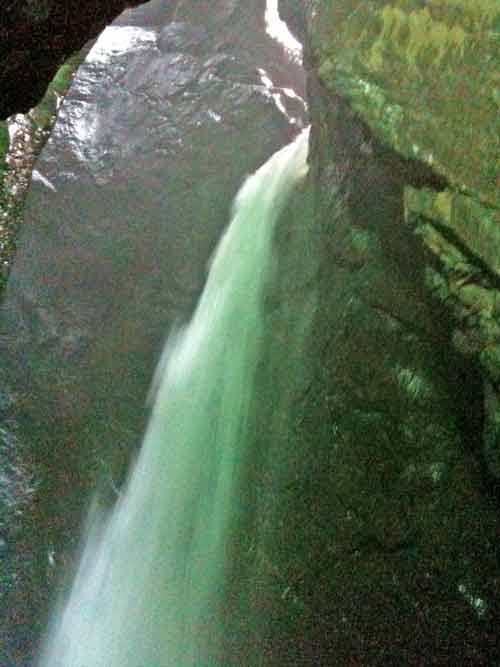 The water is pouring down at tremendous speed with a very loud roaring.
---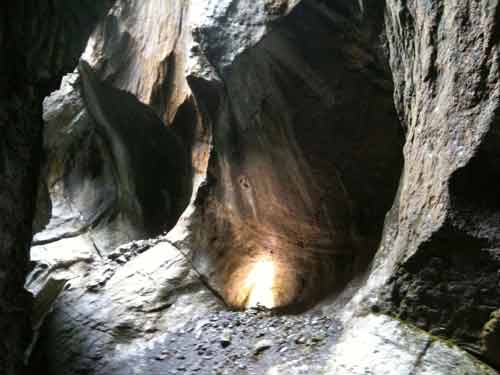 Some of the shaped carved out by the water look very strange.
---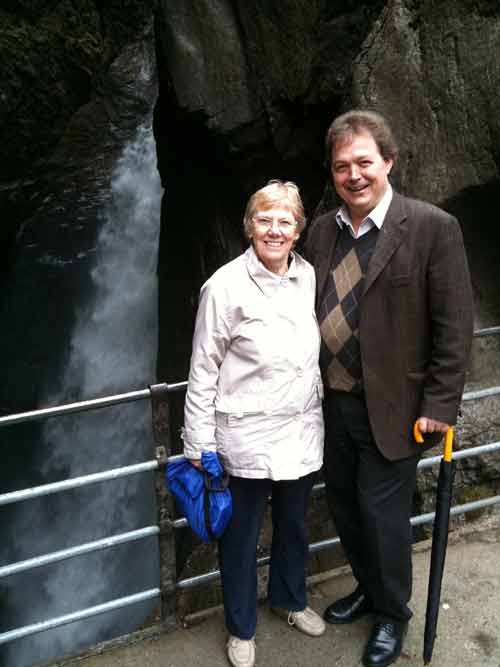 Gloria and our host, Gerhard Schobel.
---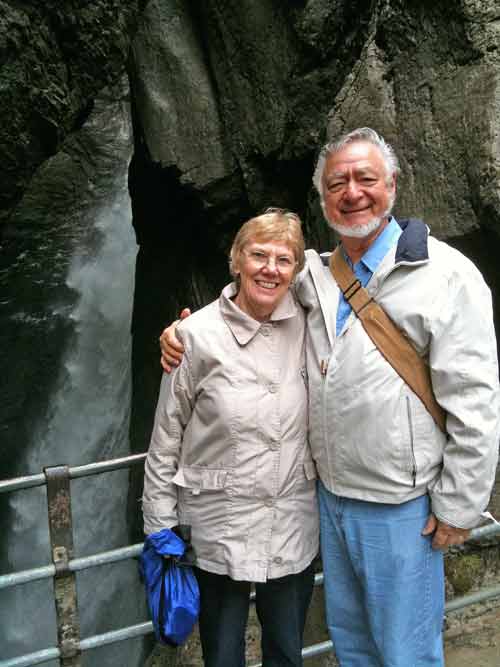 The adventurers together.
---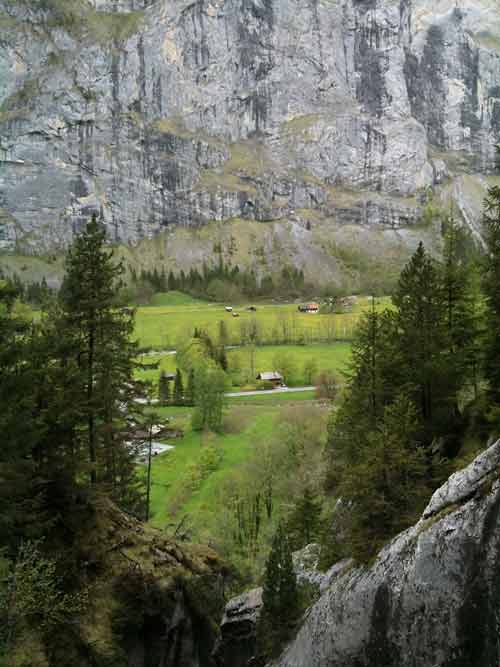 A view of the valley from the highest point..
---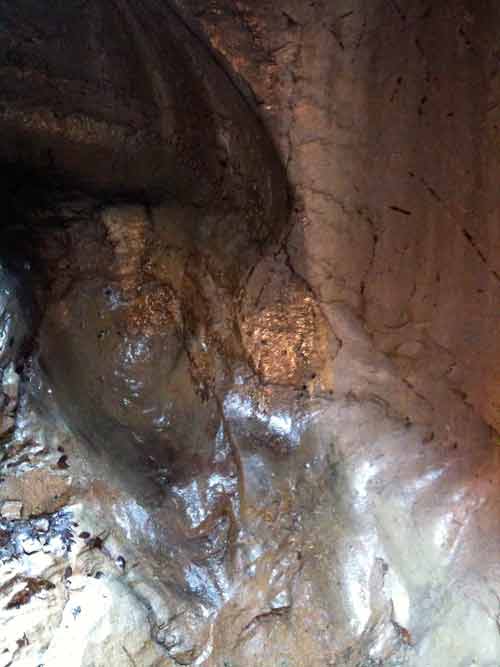 At this fall we saw actual flakes of gold brought down through the mountain.
---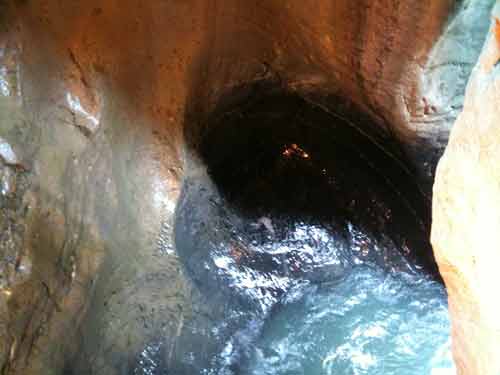 More gold further down.
---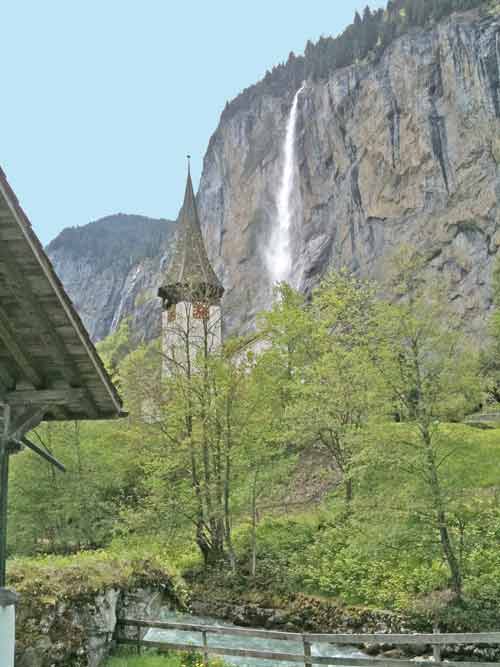 On our way out of the valley I got this shot of Lauterbrunnen Falls at the village of Lauterbrunnen.
---