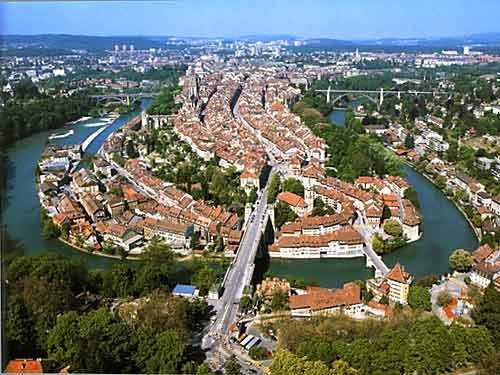 The Old City of Bern, capital of Switzerland, sits on a high promontory surrounded on three sides by the Aare River.
---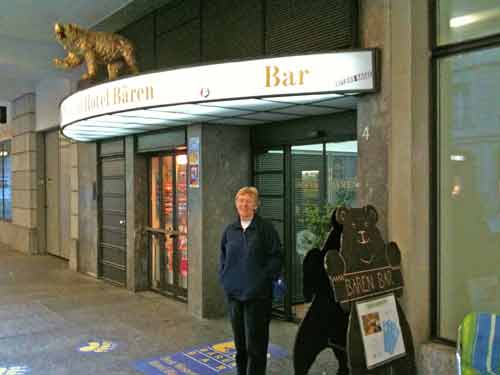 Gloria and I stayed at the Bären Hotel in the City Center.
---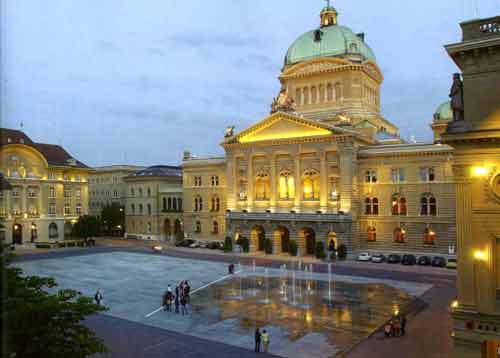 Close by our hotel was the large square in front of the Swiss Parliament building.
---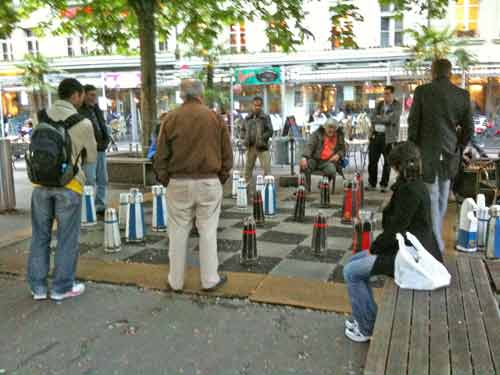 Some older men playing chess in the square.
---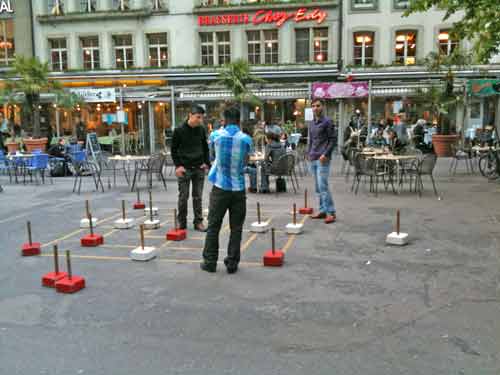 Some younger men play a Swiss form of "Nine Men Morris."
---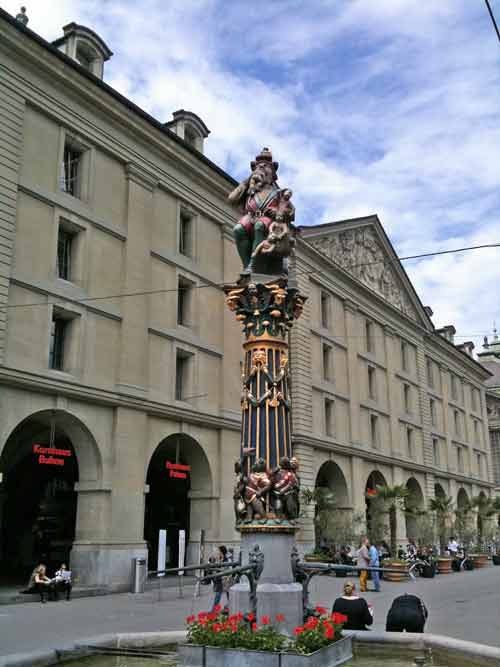 Further up the square is a strange statue of an ogre eating children, about which there is no clear tradition.
---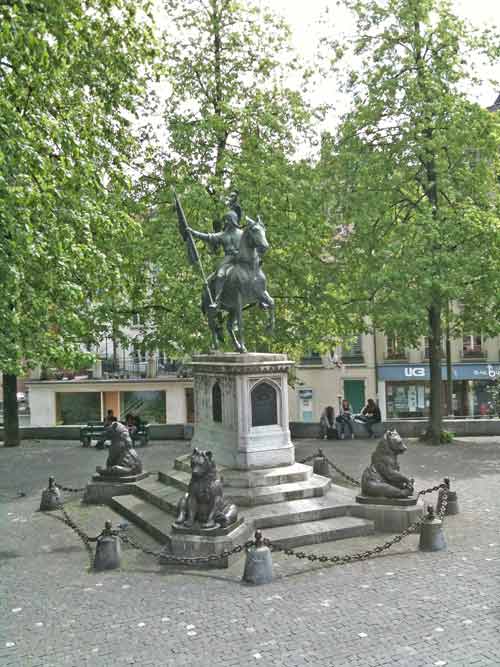 And even further, just before a bridge, is a little park featuring a knight and four bears, symbol of Bern.
---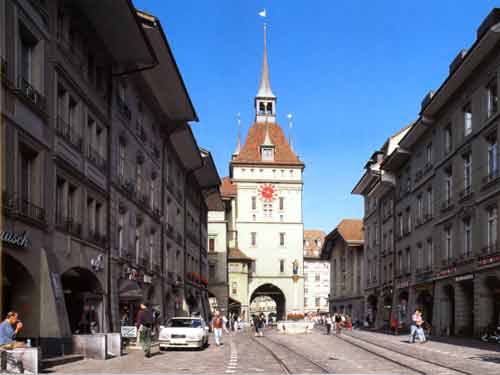 Off the main square is the gate to the Old City.
---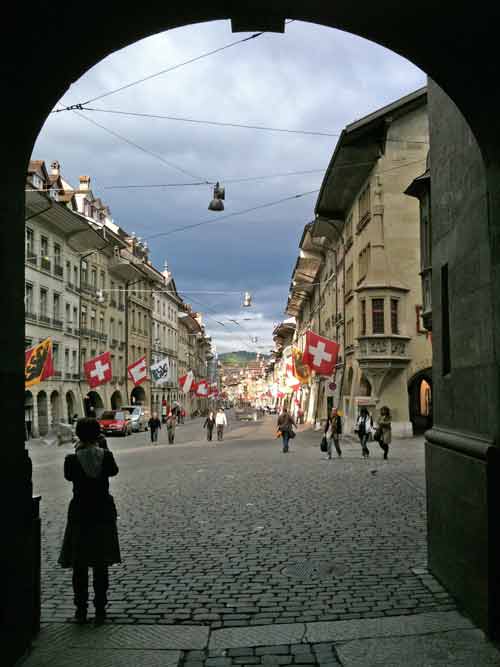 Now we enter what used to be the walled area of the city.
---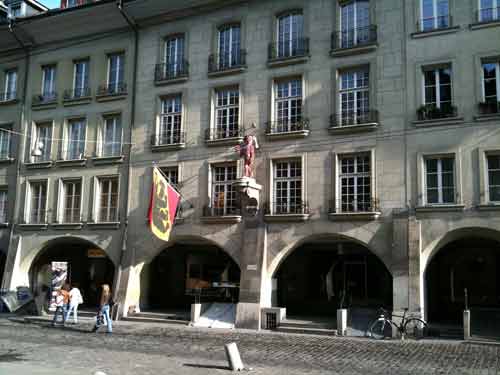 Three features of the Old City are 6 kilometers of arcades with shops and restaurants, curious statues on some buildings, and underground shops and restaurants that used to be wine cellars.
---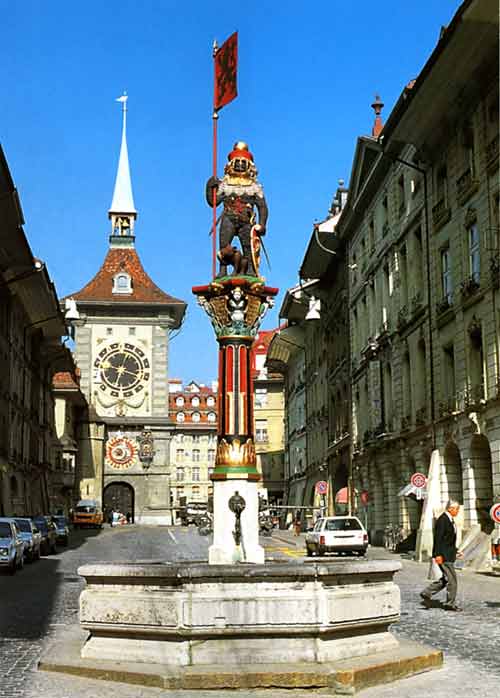 Here are two more features: a series of public water fountains, each adorned with elaborate statues; and a very old working clock on the City Gate.
---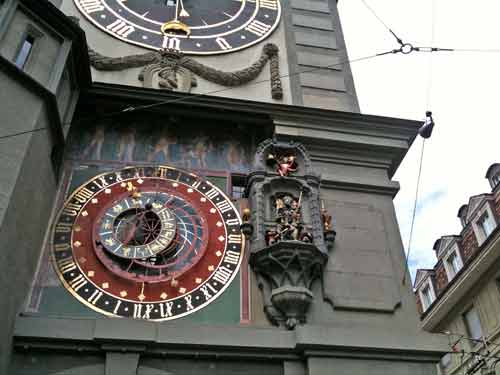 The clock has astronomical and astrological features, and at certain times the area on the right is animated.
---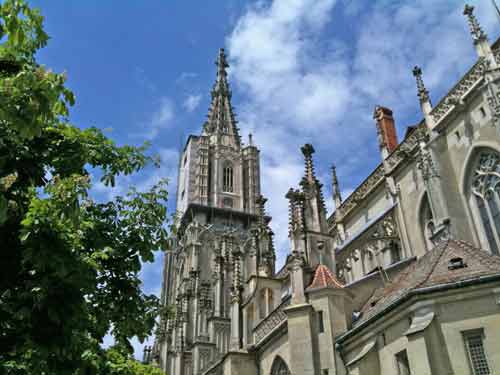 An outstanding feature of Bern is the Gothic Cathedral.
---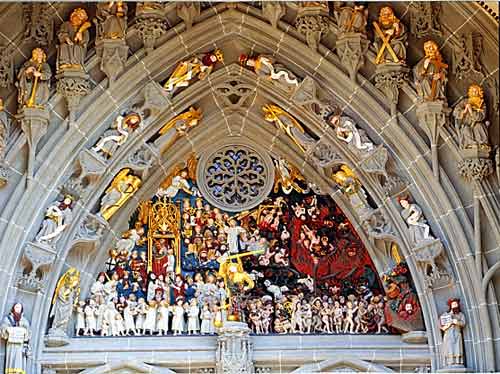 This amazing sculpture is above the outer entrance.
---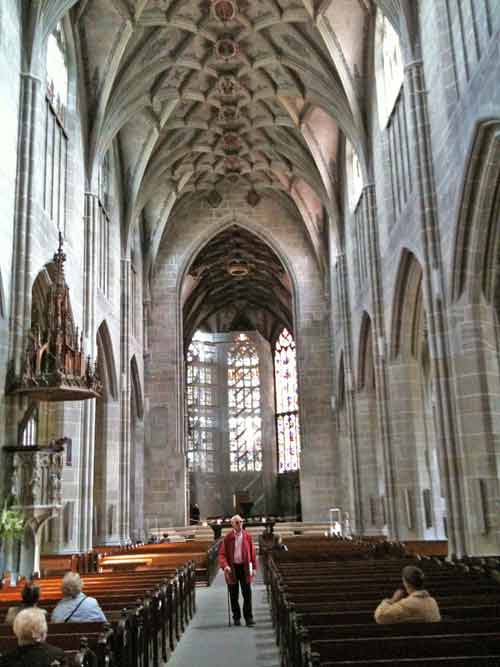 Inside is a classic Gothic structure.
---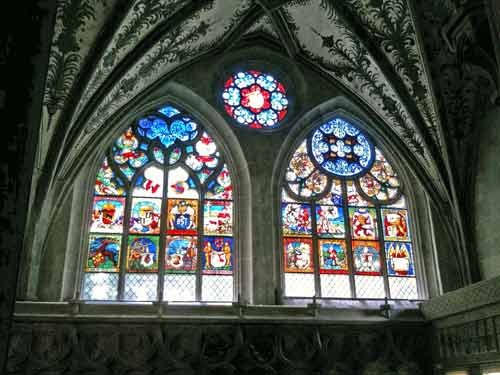 The stained glass windows and the surrounding decorations are very impressive.
---