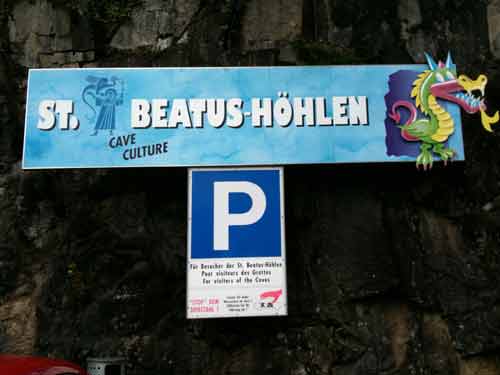 The parking lot features the the legendary dragon of the caves.
---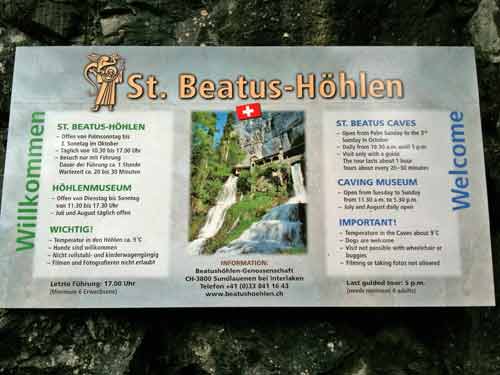 An information plaque about visiting the caves.
---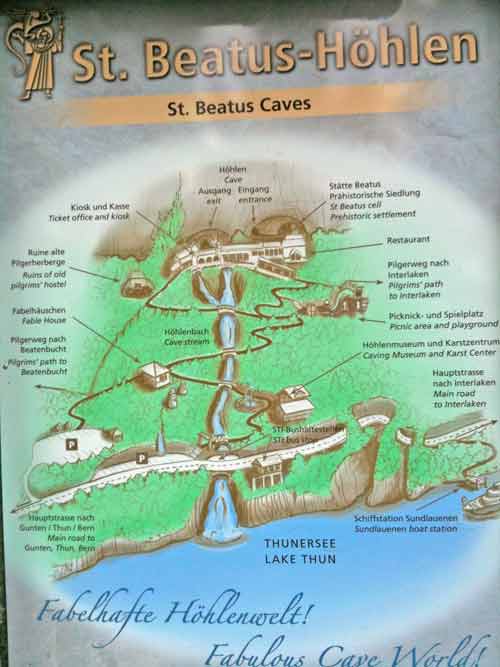 Showing the cave complex located above Lake Thun.
---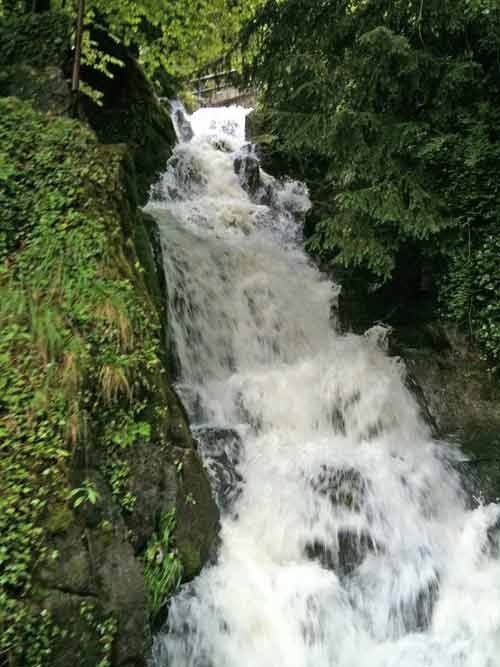 The waterfalls along the trail upward flow out of the caves.
---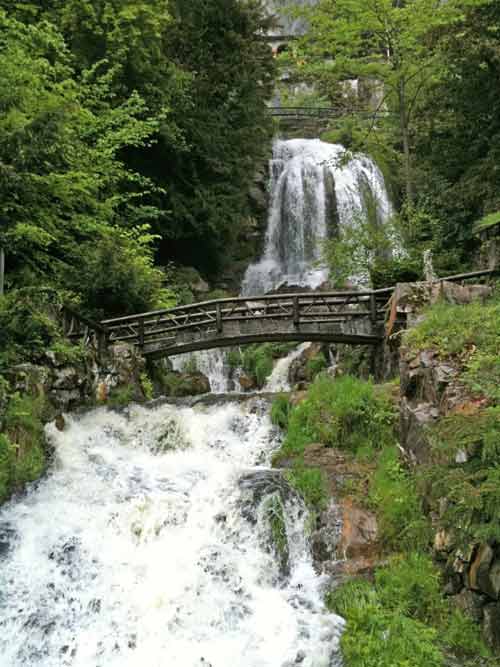 There are very picturesque bridges along the way.
---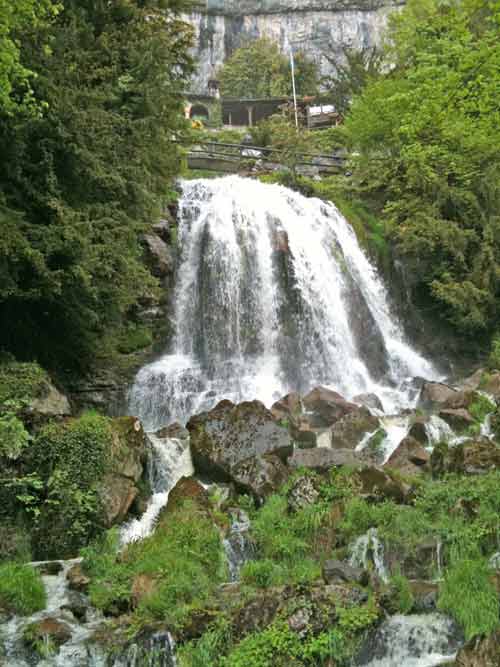 Some of the falls are quite large.
---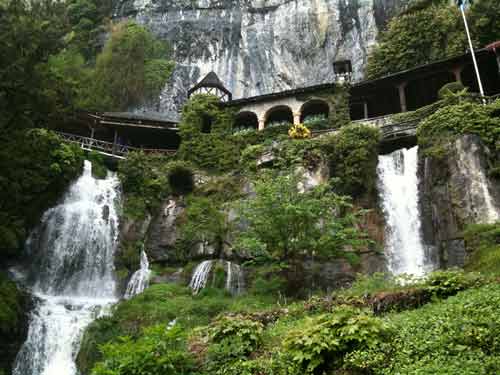 A beautiful view of the famous pilgrimage site from below.
---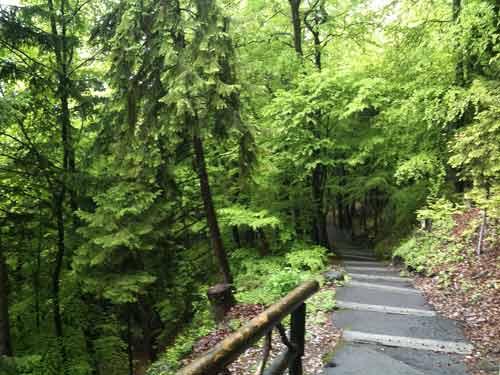 This shows how steep the trail was.
---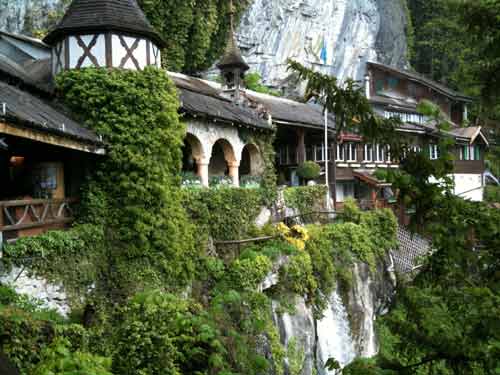 Now we are close to the entrance to the caves. Click here for an inside look at the caves.
---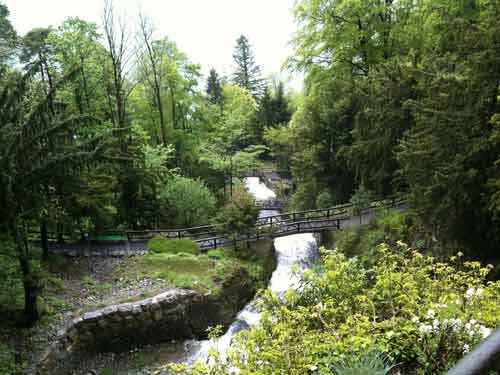 On the way down.
---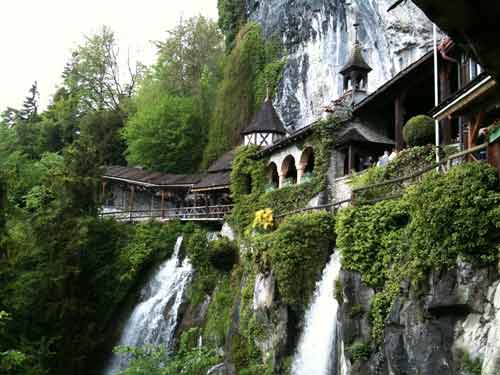 A different view of the entrance.
---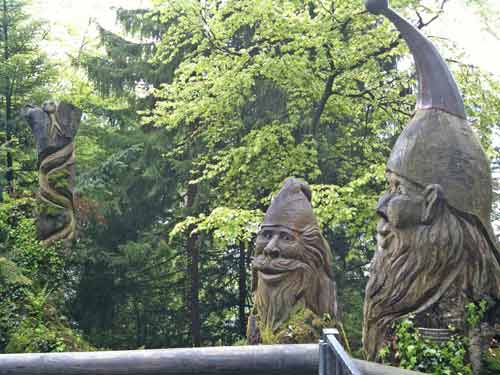 Carvings of gnomes.
---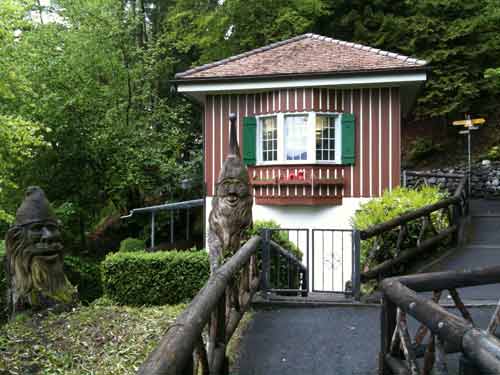 A small museum.
---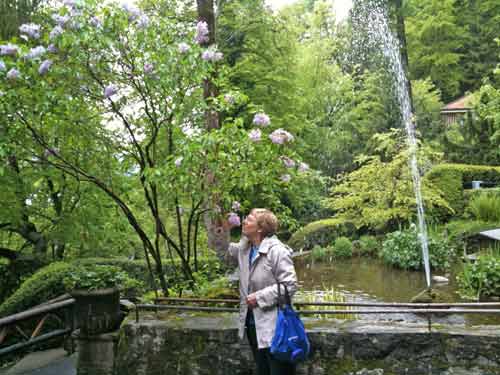 Gloria getting her lilac hit.
---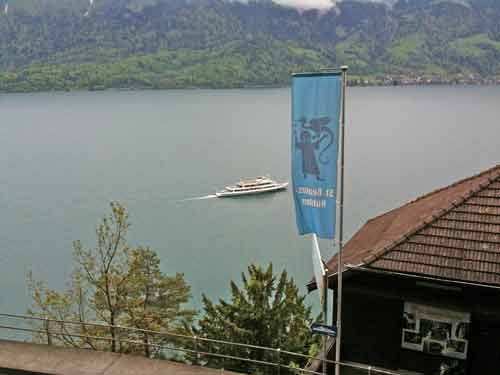 A view of Lake Thun at the end of the trail.
---