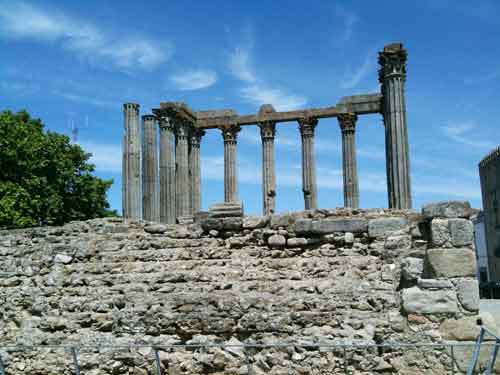 A Roman temple sits on the highest point of the hill of Evora.
---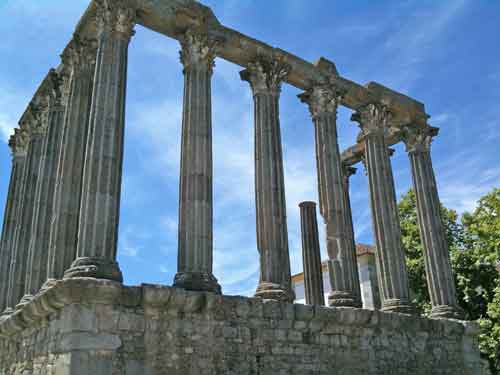 Close-up of the temple. No one knows what god it was dedicted to.
---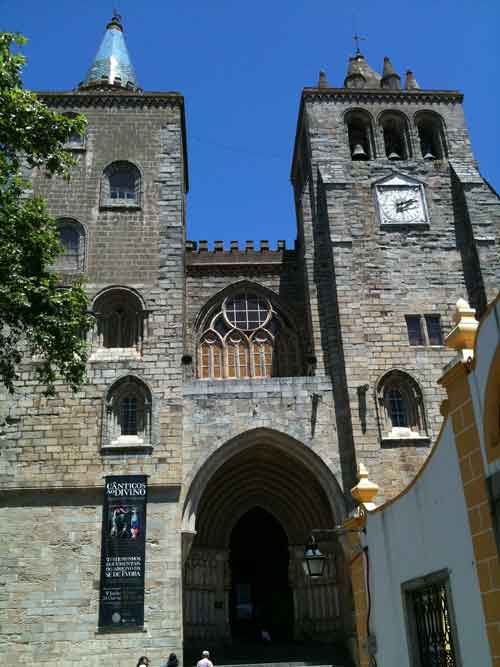 The cathedral of Evora.
---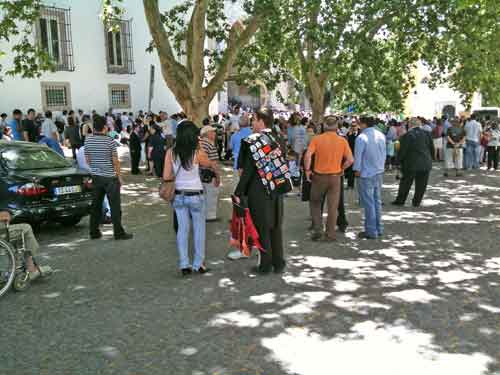 Part of a high school graduation ceremony in front of the cathedral.
---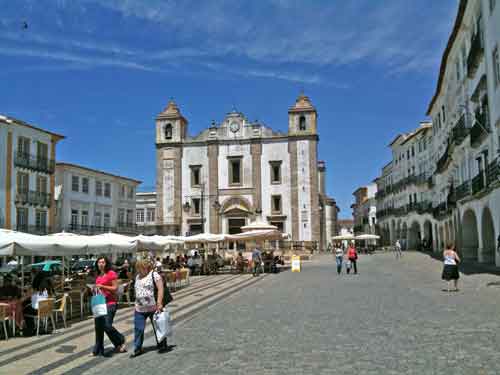 The PraŤa de Giraldo, Giraldo Square.
---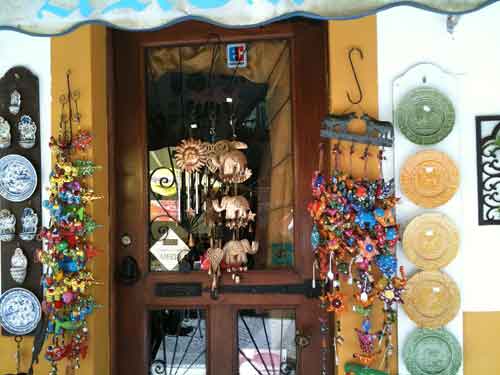 Typical shop display.
---

An altar in the church of Saint Francis.
---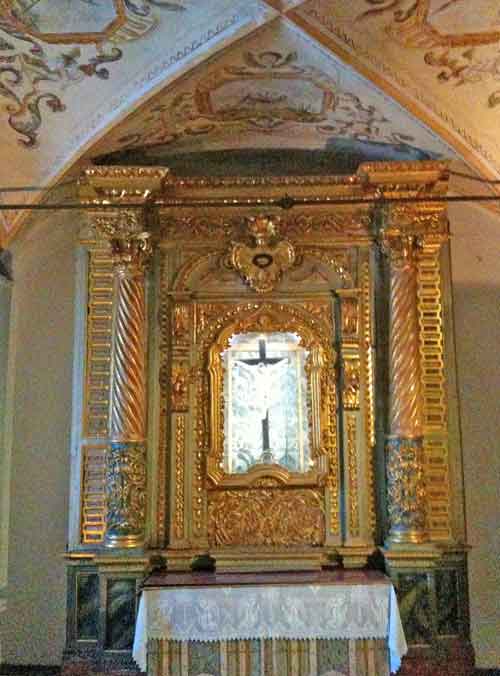 The main altar of the Capelo dos Ossos, the Bone Chapel.
---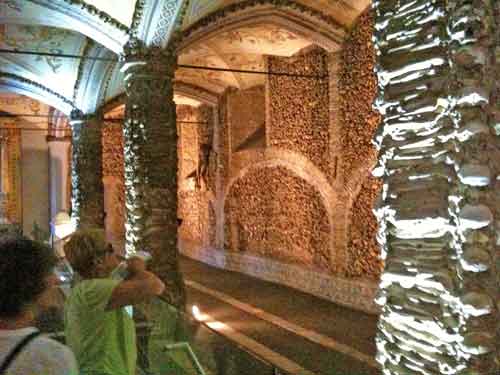 The chapel contains the bones of 5000 monks.
---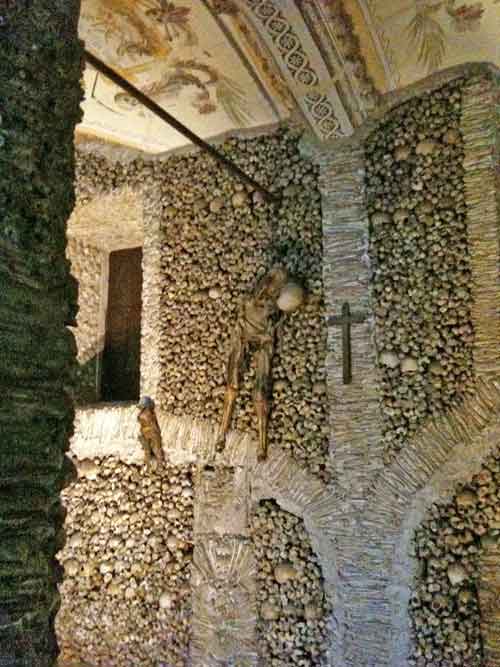 And the dried skins of two of them.
---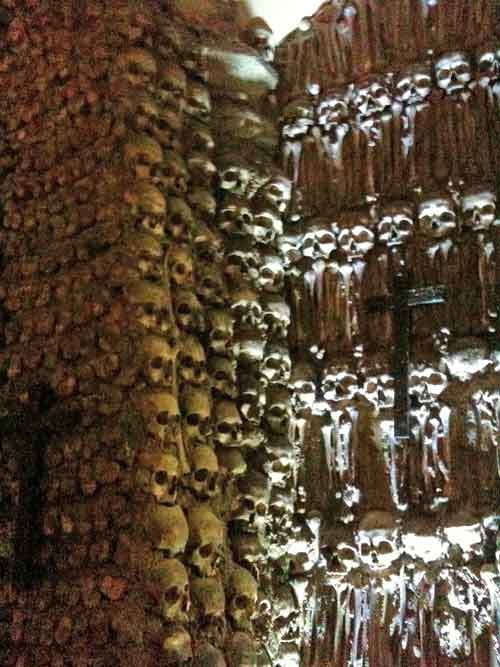 After a while it gets very creepy.
---