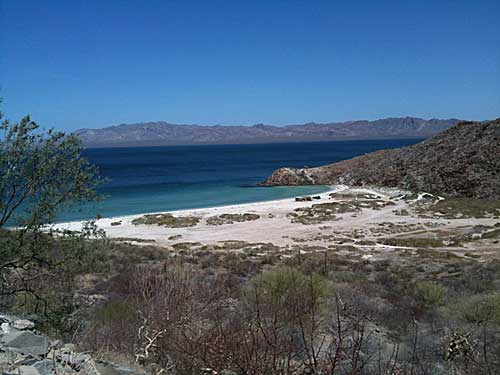 This is one of the pristine white beaches on Concepcion Bay north of Loreto and just south of Mulege. It might be El Requeson Beach, but I'm not sure.
---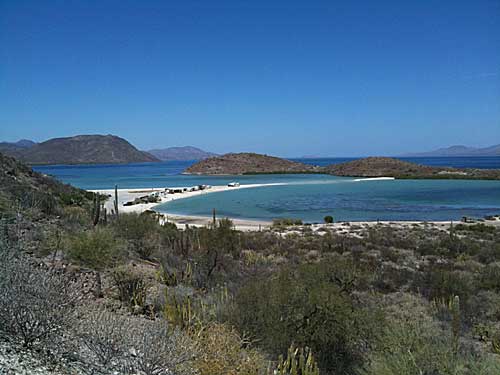 Just north of the last beach is this beauty, which might be Santispac Beach.
---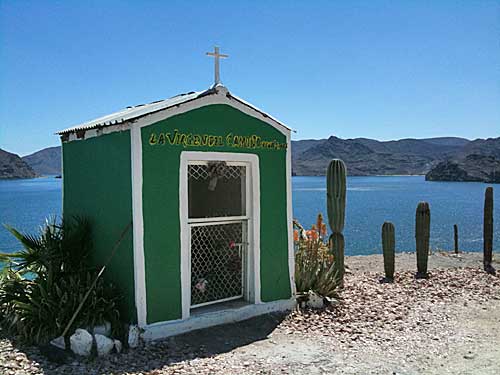 On a point above the last beach is a shrine to "The Virgin of Camu?????" (I couldn't read it).
---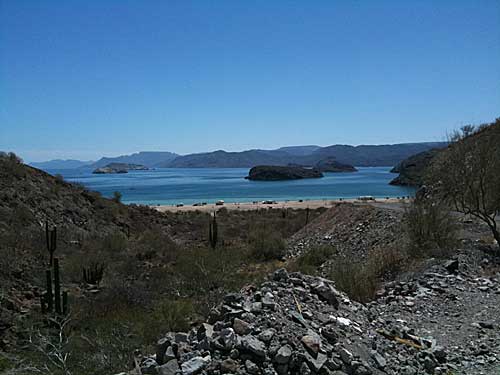 Another beach on the way to Mulege.
---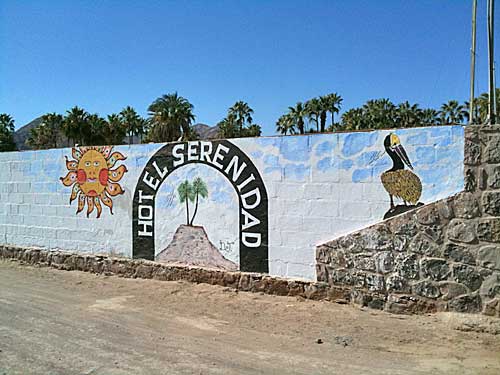 The entrance to the "Hotel Serenidad."
---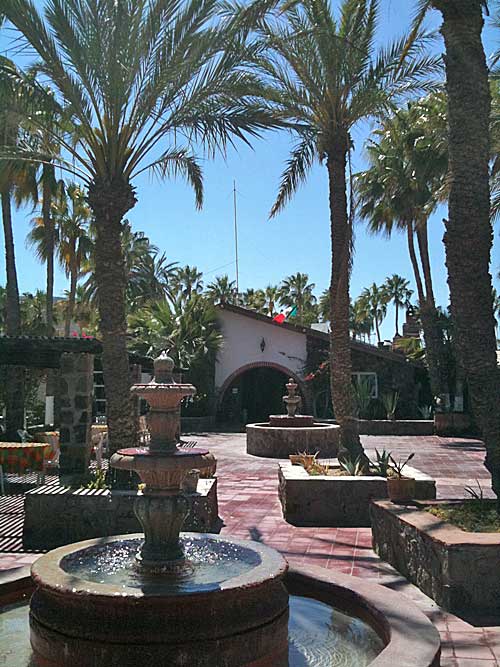 The hotel courtyard.
---

Outdoor dining area.
---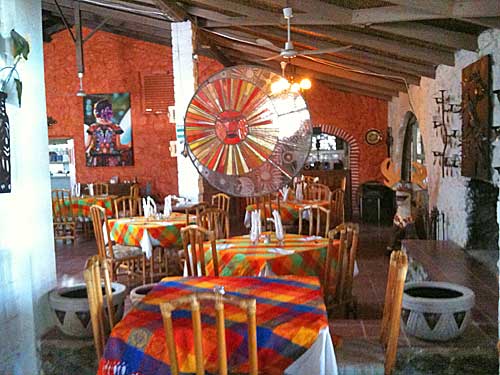 Indoor dining area with original paintings.
---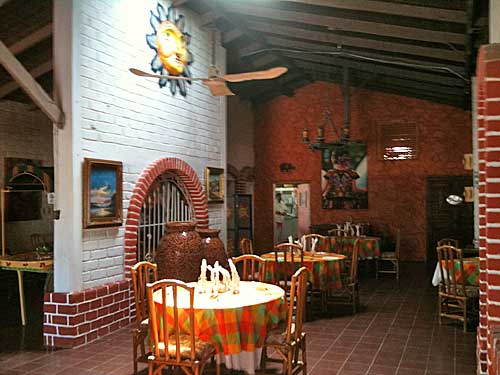 Another view.
---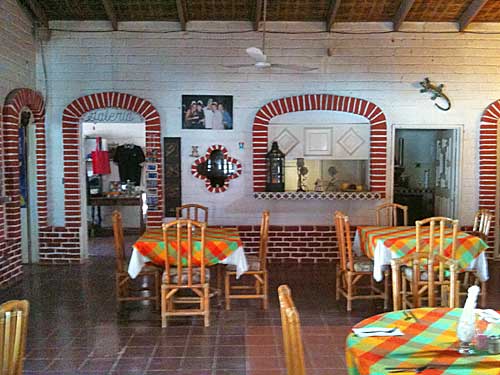 Another view.
---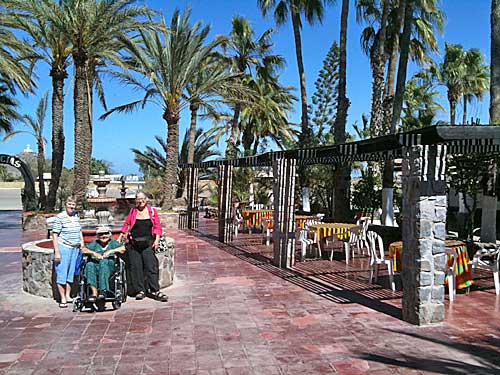 Gloria, Annabelle, and Susan at the Serenidad.
---
Click here to return to Loreto 2011 Journal.
---