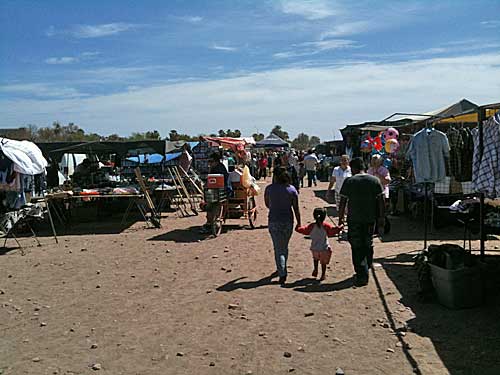 The combination Flea and Farmer's Market just outside of Loreto.
---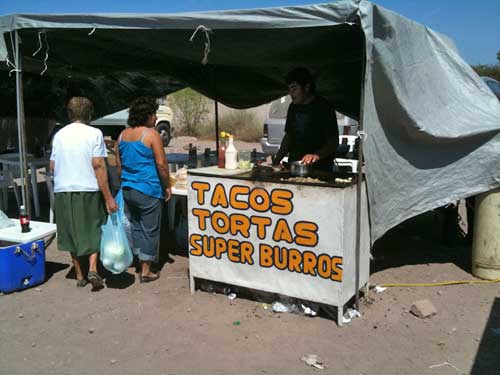 Meat for fillings is grilled fresh to taste.
---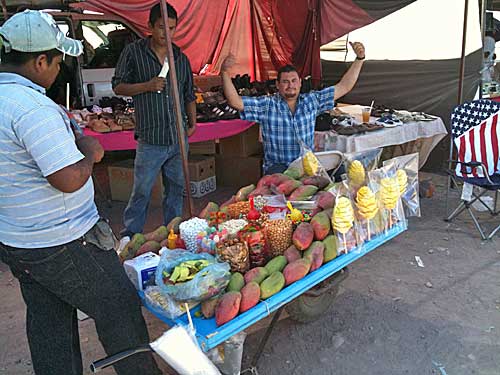 "Mango-on-a-stick" and snack vendor. The mangoes are usually provided with a swirl of chili sauce.
---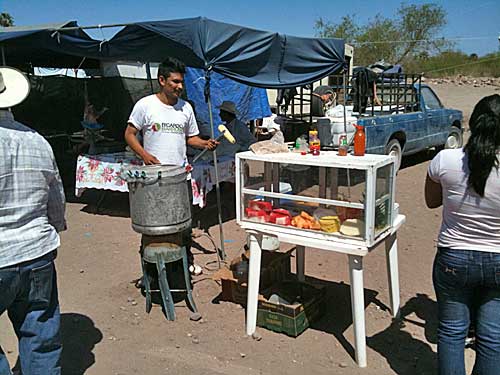 The corn-on-a-cob vendor was very popular.
---

This is the juice vendor with the pineapple Tepache.
---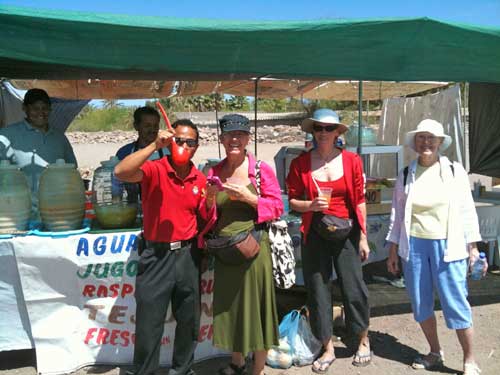 Our guide Francisco, Susan, Sigrid, and Gloria.
---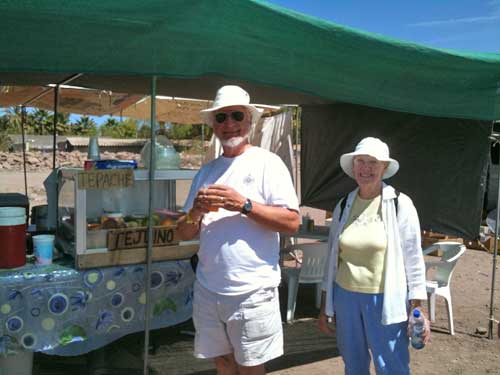 Serge with his Tepache and Gloria.
---
Click here to return to Loreto 2011 Journal.
---