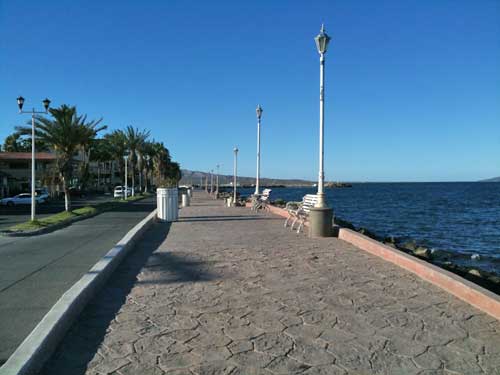 The "Malecon," a concrete boardwalk that runs along the shore of Loreto.
---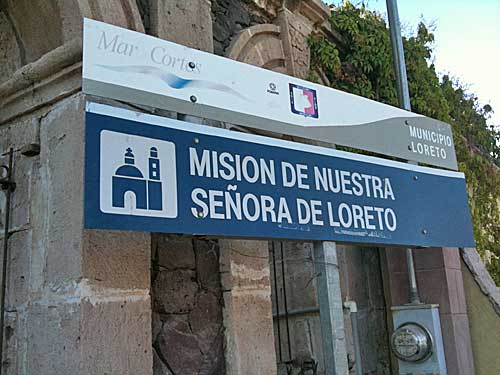 A sign naming the "Mission of Our Lady of Loreto" that was founded by the Jesuits in 1697.
---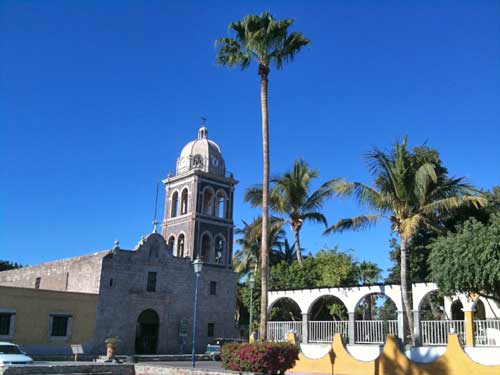 A view of the mission and its surroundings.
---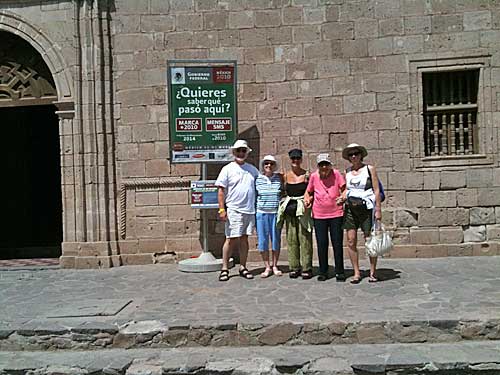 Outside of the mission. From left to right: Serge, Gloria, Susan, Annabelle, and Sigrid. The sign says "Do you know what is going on here?"
---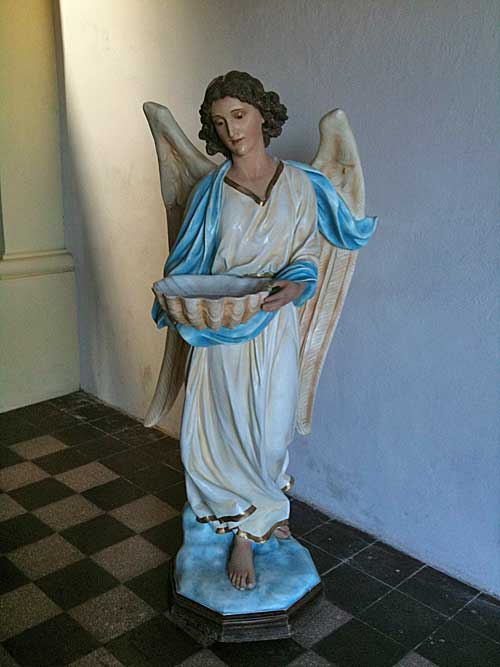 An angel in the foyer.
---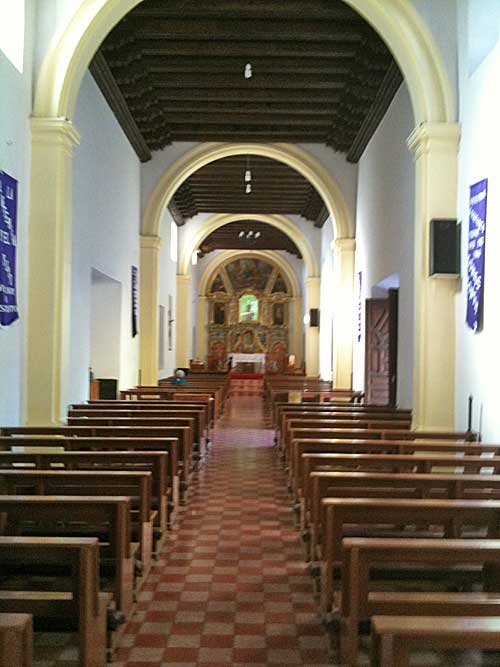 Long view of the interior.
---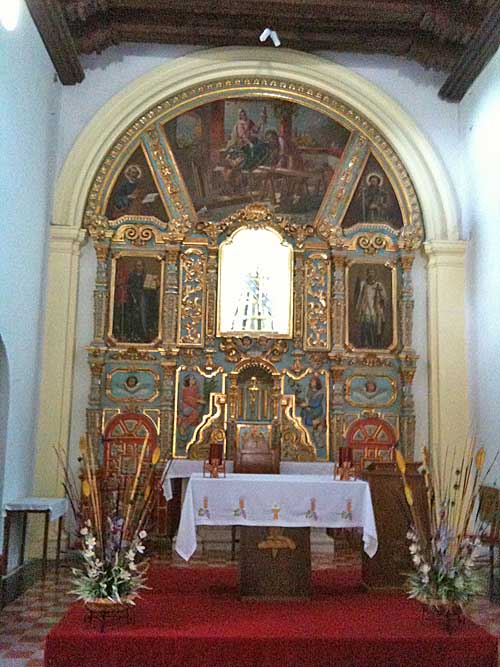 Close-up of the altar.
---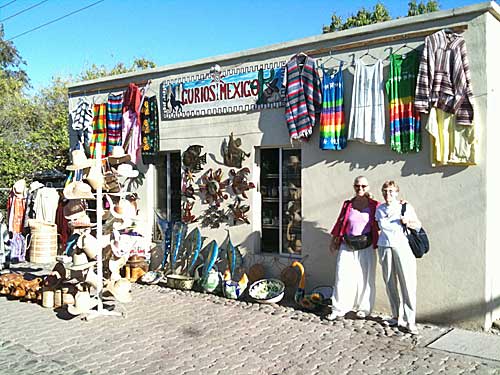 A curio shop across from the mission.
---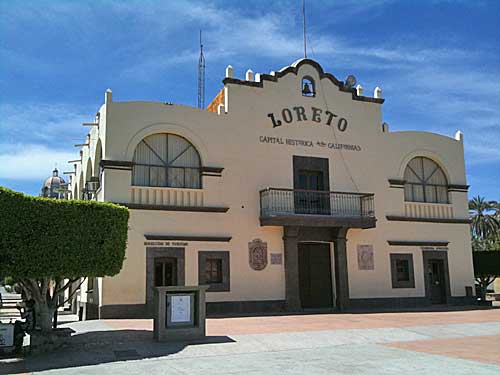 The City Hall just down the street from the mission.
---
Click here to return to Loreto 2011 Journal.
---