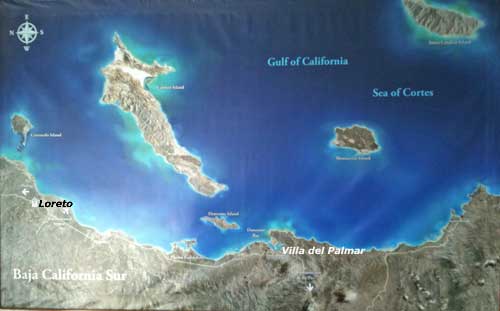 A map of the general area. Note Loreto at the mid left, Coronado Island above it, and Villa del Palmar at center bottom.
---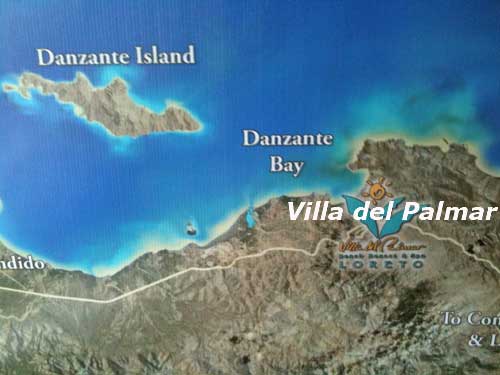 A close-up map showing Danzante Island and the location of Villa del Palmar Resort.
---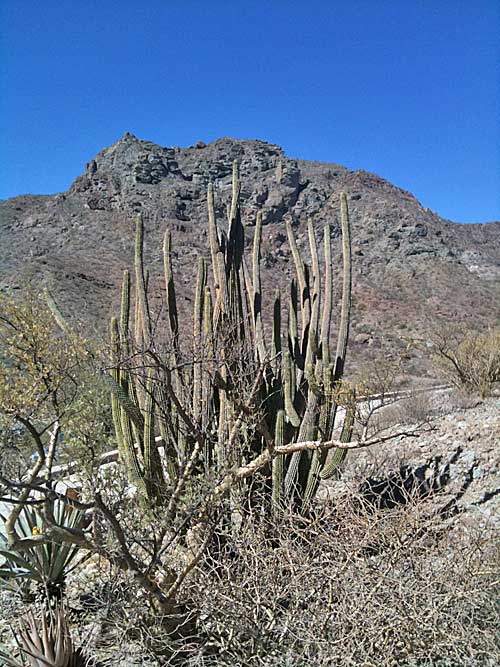 The whole area is very dry desert, with about 3 inches of rain a year (all at once).
---

A small chapel on a hill where we had breakfast.
---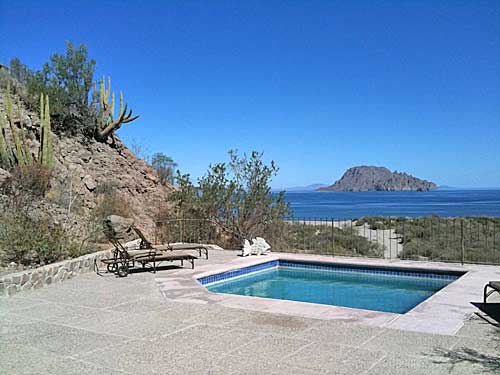 View from the hill of Danzante Island.
---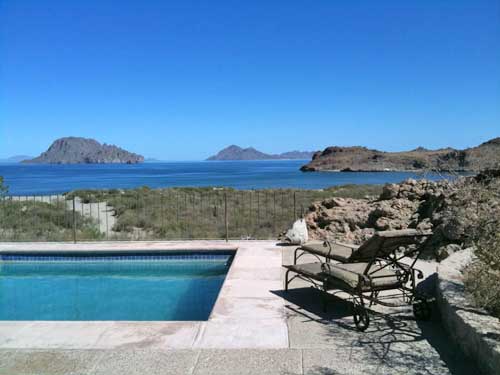 Danzante Island, a bit of Ensenada Blanca Bay, and Catalina Island in the distance.
---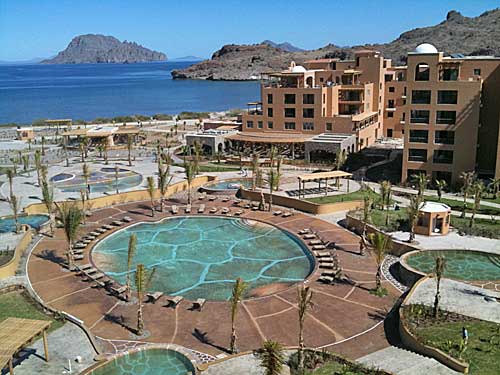 A view of the pools from the main building. Note that the overall design is like a huge turtle.
---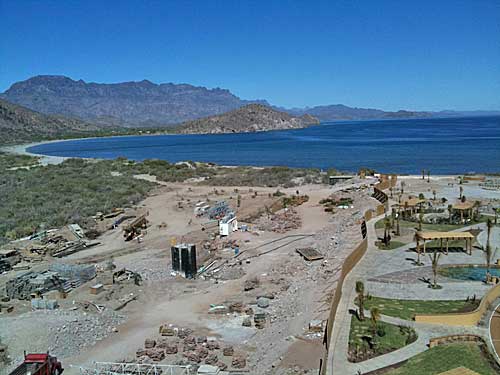 This nice view of the bay will be blocked by a row of fractional ownership units in the construction area below.
---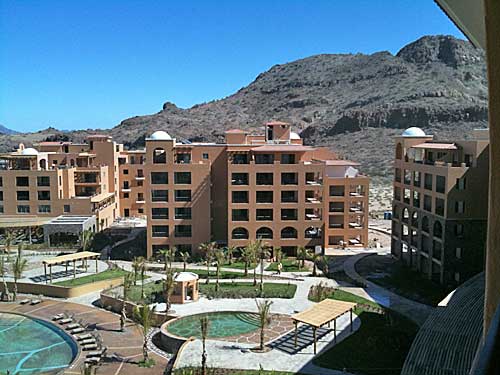 These are the housing units still under construction.
---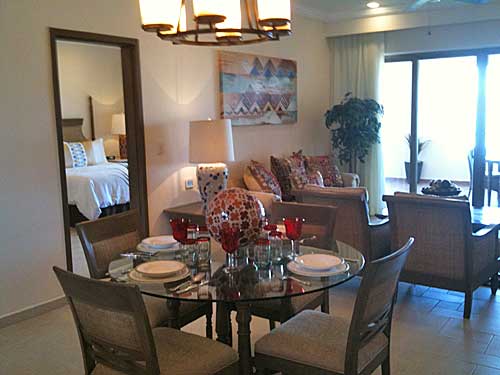 Inside a model suite.
---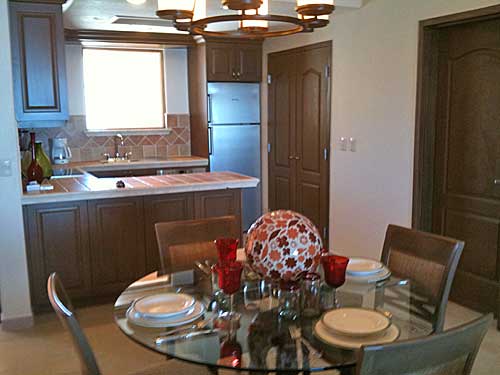 Dining and kitchen area.
---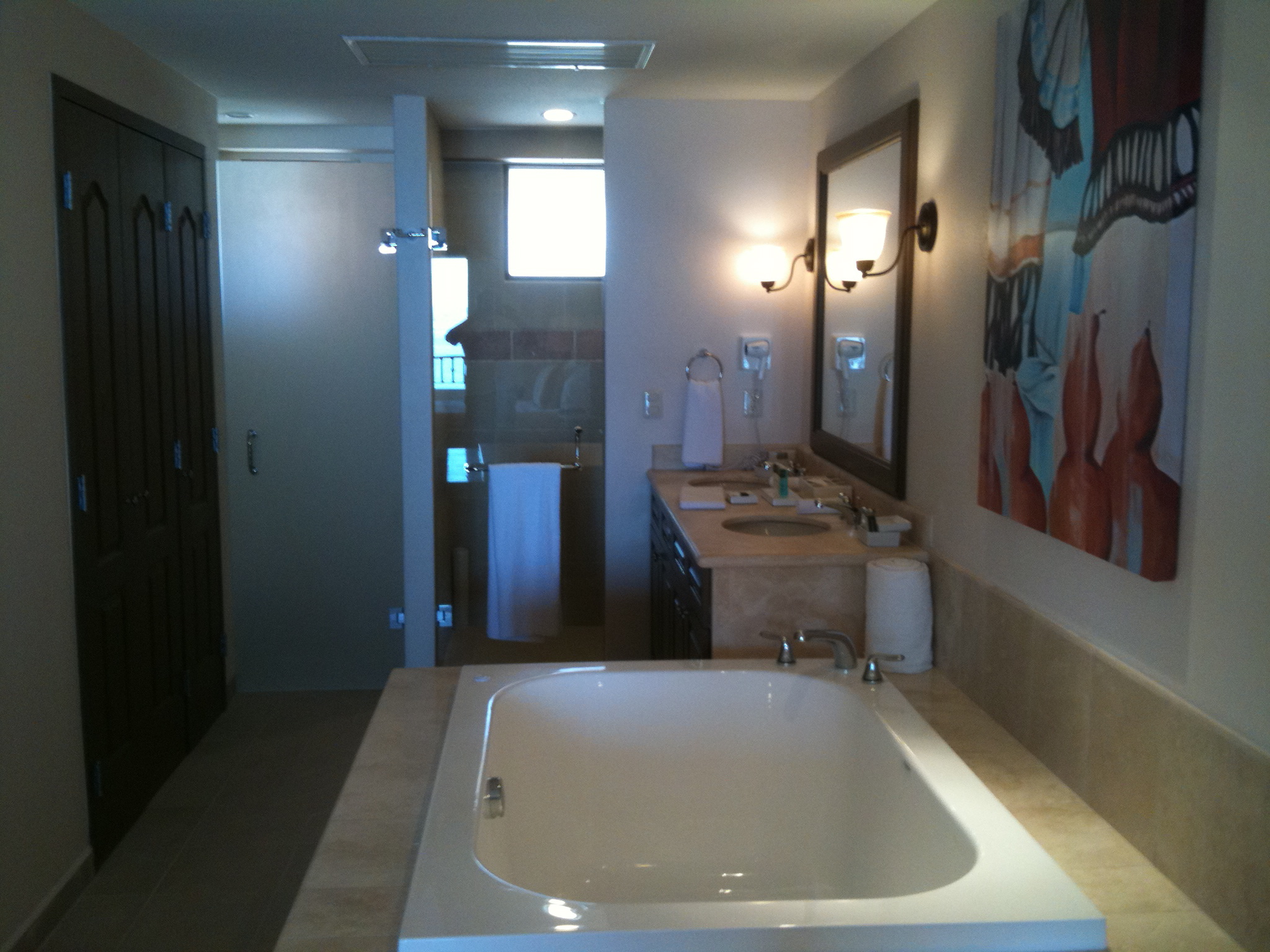 Master bath.
---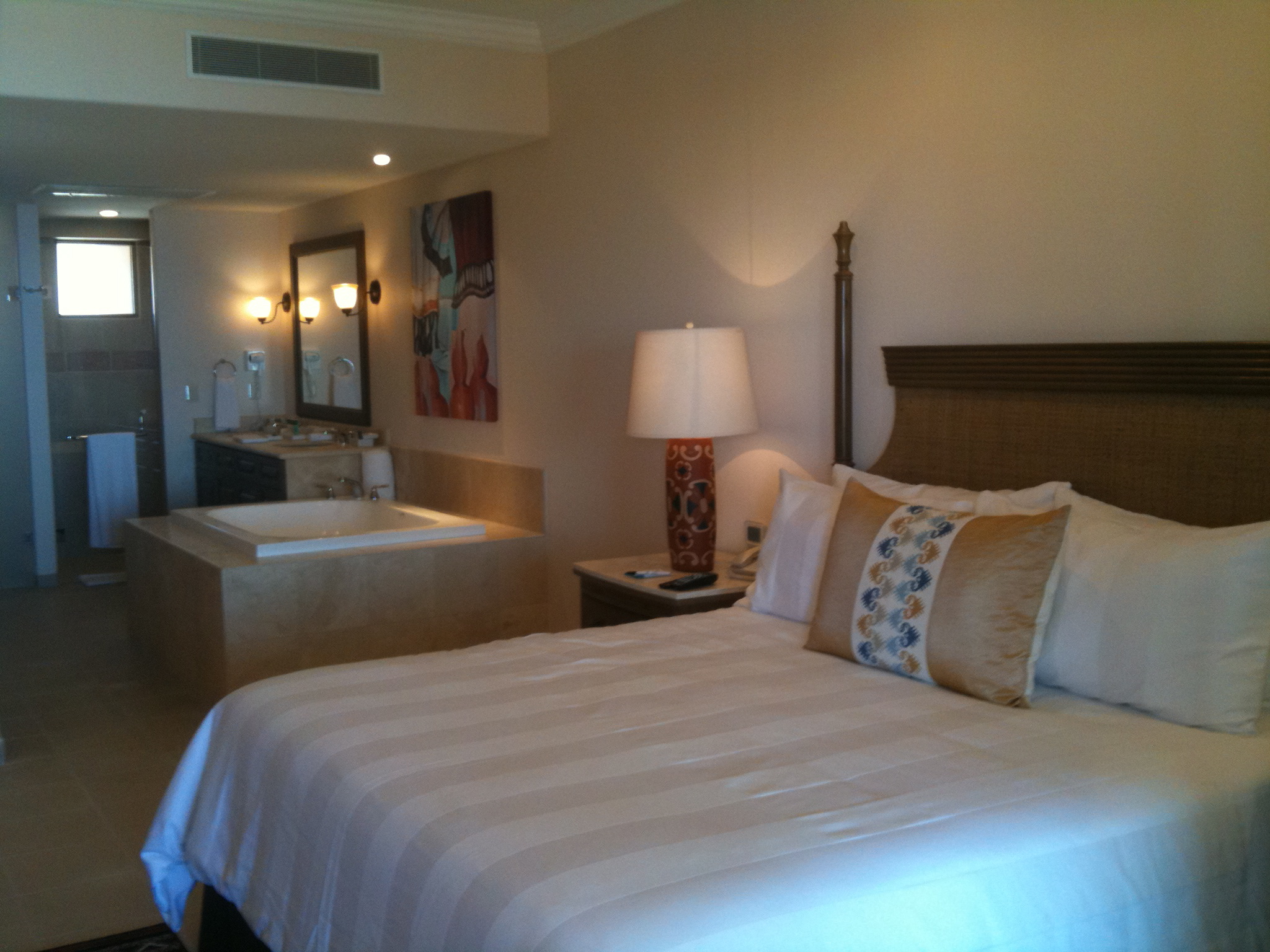 Master bedroom.
---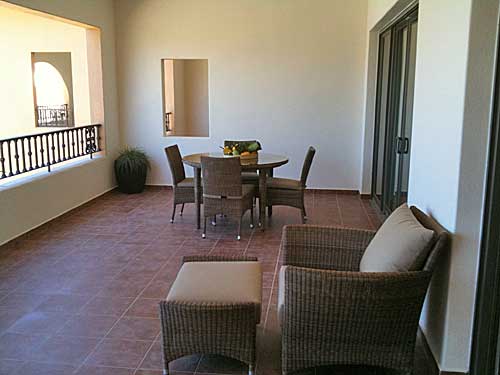 Large balcony area.
---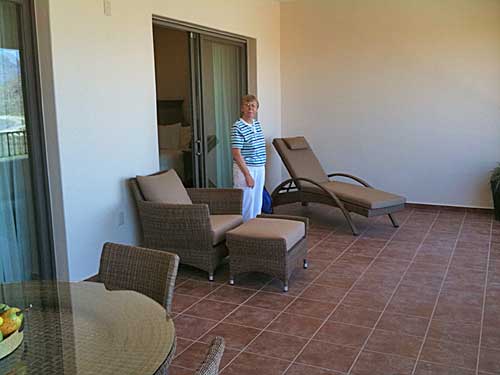 Looking toward the bedroom entrance to the balcony.
---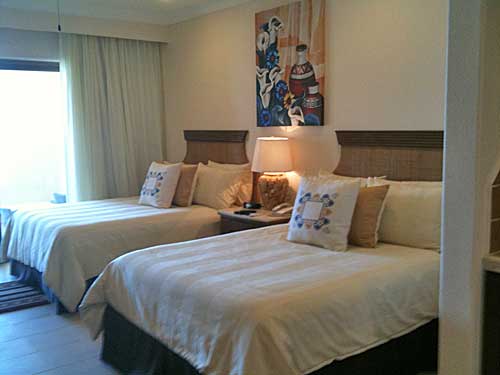 Attached one-bedroom unit that can be locked off.
---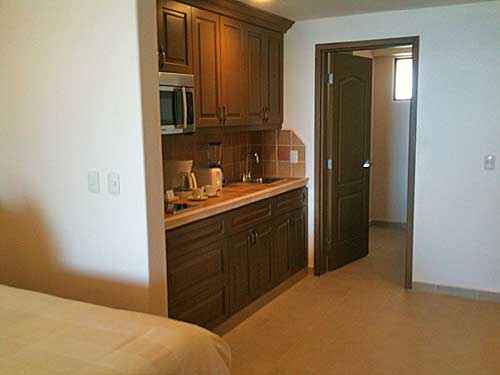 Efficiency kitchen.
---

Ground view of central courtyard..
---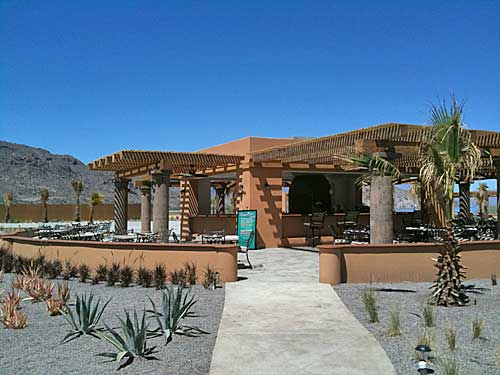 Pizza and snack bar.
---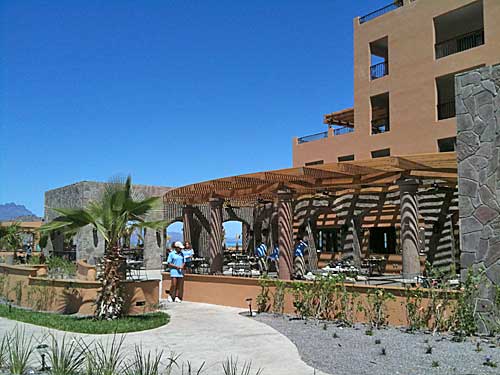 "The Market," Italian restaurant where we ate on the last day.
---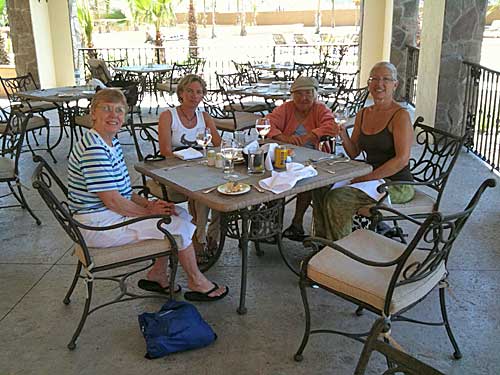 Having our fabulous lunch.
---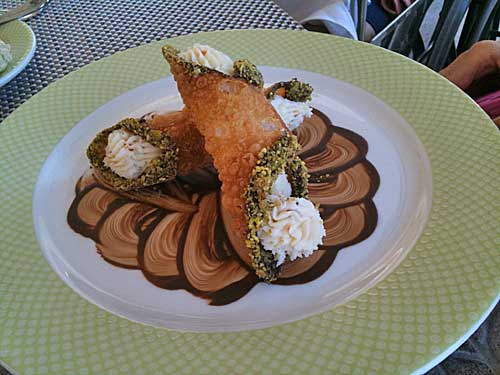 Those incredible canoli.
---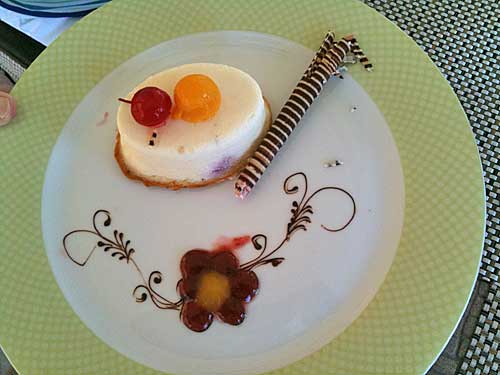 Annabelle's cheesecake.
---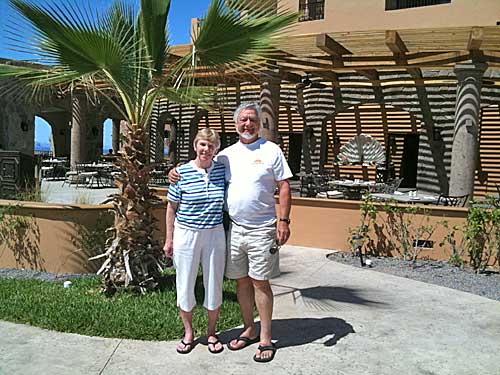 Outside "The Market." (Serge is starting to show all those tacos).
---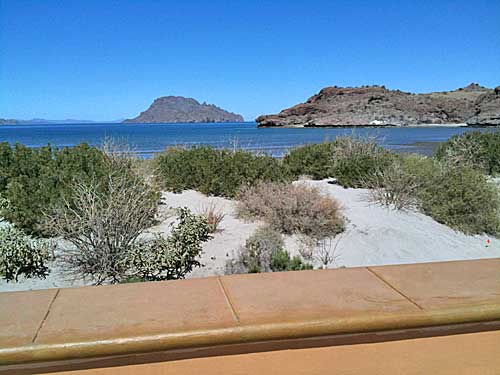 The beach is bordered by white sand dunes.
---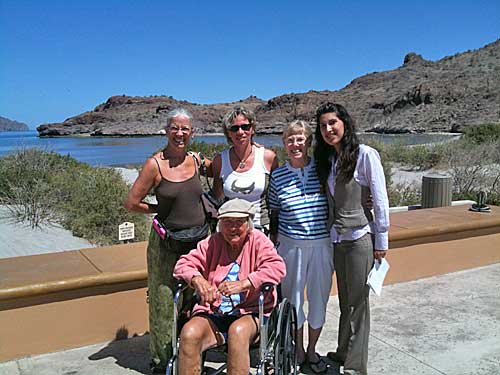 Susan, Sigrid, Gloria, Consuela (a resort guide), and Annabelle.
---
Click here to return to Loreto 2011 Journey.
---