This is the very short version. It will be filled in as time goes on.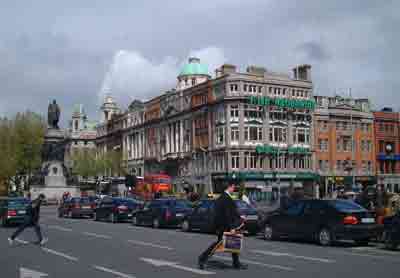 The O'Connell Monument from the O'Connell Bridge over the Liffey River on O'Connell Street in downtown Dublin.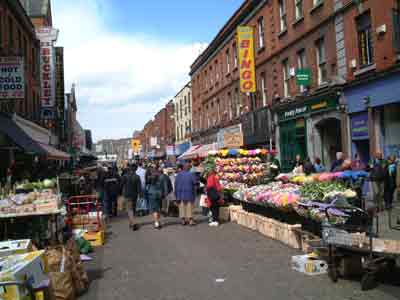 An open air market on a side street.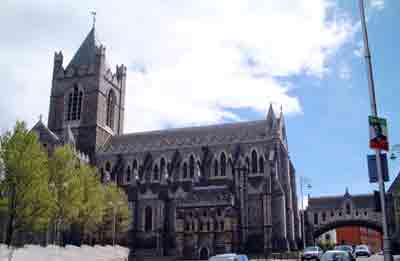 Christchurch Cathedral, looking from the Liffey River. The little bridge leads to the Synod which houses the Dublinia Museum.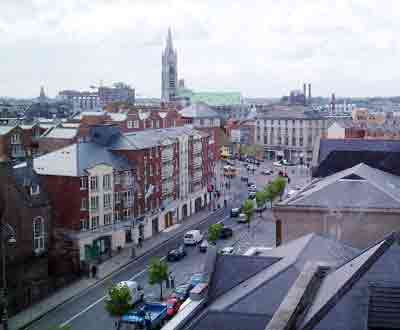 Looking out onto High Street from a window of the Dublinia Museum. The smokestacks of Guiness Brewery are visible in the distance.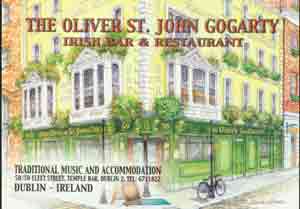 A postcard of Gogarty's, which was better than a photo. This famous pub and restaurant is located in the Temple Bar district which has a lively night life.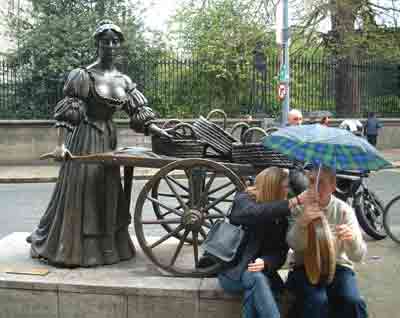 "In Dublin's fair city, where girls are so pretty, there once lived a maiden named Molly Malone. In streets wide and narrow, she'd wheel her wheelbarrow, singing 'Cockles and Mussels, alive, alive-o'." Note the traditional drummer.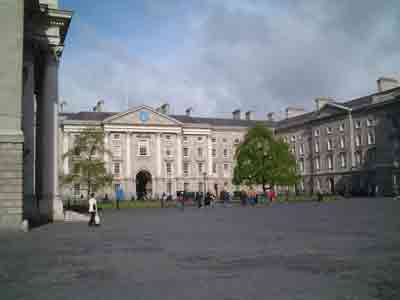 The quadrangle inside Trinity College, a quiet retreat from the busy city outside the walls.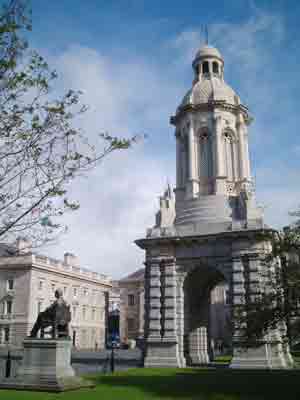 Another view from the quadrangle of Trinity College. The Library with the Book of Kells is off to the right.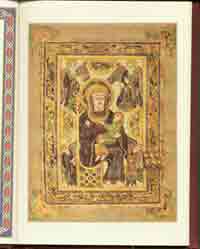 Copy of a page from the Book of Kells, an illuminated (hand-pointed) manuscript of the Four Gospels. This is the Madonna.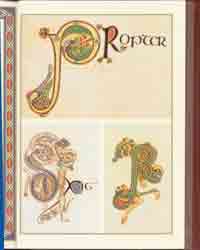 This selection show some of the detail used for certain letters in the Book of Kells.
---